If you forgot your account user name or password, use the links provided on the login page to retrieve them via email.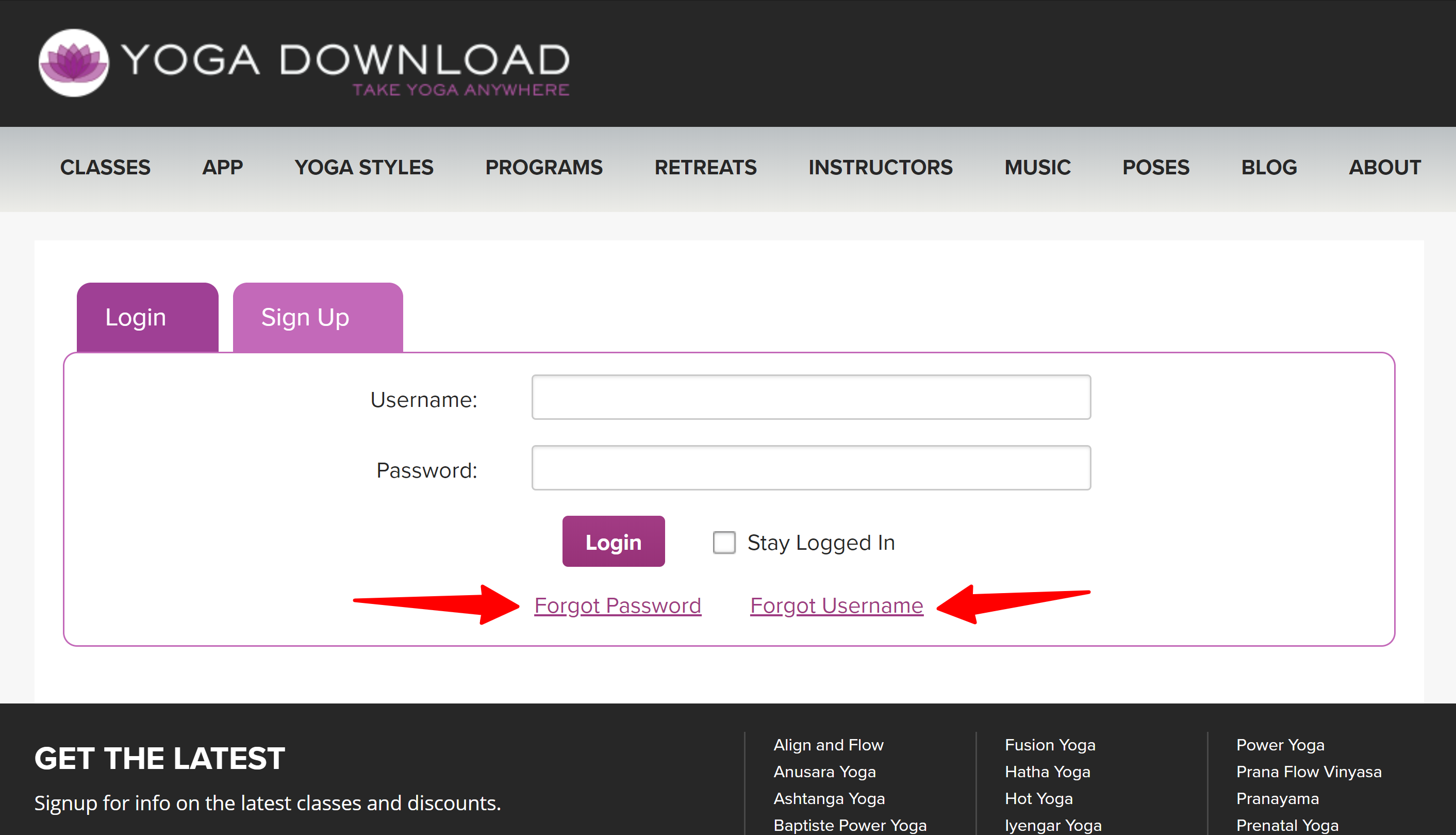 **If you requested a password/user name reminder and didn't receive the email, please check your spam/junk folders. If you don't see it there, try adding info@yogadownload.com to your address book and/or "allow" list, and then have the password reminder sent again.
If this still doesn't work please click the "submit a request" button below so we can further assist you.